You probably already know what a Buyer's Agent is and does. (If not, check out this Realtor.com article)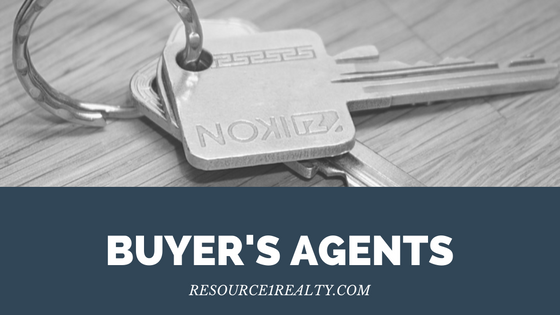 Joleen and I love representing buyers. Although it is very different from selling homes, which we also enjoy, buying and selling are both about emotions. Excitement at finding a home in your price range, Disappointment when the photos don't match the home at the walk through, Excitement at placing an offer, Disappointment if it falls through. Our job is to help buyers through these emotions and to keep everyone focused on the end goal: finding a home that is a great fit for the buyer.
Buying a home can be much more time consuming – for you as a buyer and for me as your agent – than having a listing for sale. Some buyers will search for years and never find a house that suits them. That is why it is so important for the agent to have a mindset of truly helping you as the buyer. It's about our relationship – and how well I understand what you're looking for – that I can successfully offer leadership during the home search.
Here is what you can expect using a Resource One Realtor as your buyer's agent:
We belong to industry associations. We are members of the National Association of Realtors, the Real Estate Buyer's Agent Council, the Greater Rochester Association of Realtors and more. (For a full list, click here)
Our agents have over 35 years of combined experience as Realtors. More importantly, we've helped our clients buy and sell many homes over the years.
We work weekends – and we text. We're there for you when you need us. Found a house you want to check out? Send it over and we'll set the wheels in motion.
We belong to the MLS and you can search it right here on our website! (Click to search)
We will send you MLS home listings that match your guidelines at the rate you want. Most of our customers prefer to get their roundup on a weekly basis. You'll also have access to bookmark homes, save them for later or take them out of the running.
We'll be with you on every walk through. As Realtors and as members of the home building industry, we've seen a lot.
Let's get started together.
Get in touch to begin your home search with our team at your side: