John Colaruotolo
Real Estate Broker ABR, GREEN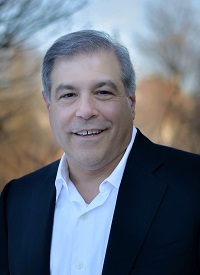 John Colaruotolo, a native of Rochester, NY, has been involved in building homes and working with home buyers his entire life. He learned the mechanics of construction as well as the importance of building relationships with homeowners before and after the closing. Following his graduation from the University of Wisconsin-Madison with a BS in Construction Administration, he immediately became an integral part of Anco Builders, his family's construction business. John especially enjoyed helping home buyers navigate the confusing process of building and buying a new home. He saw the need for qualified Real Estate Agents to bridge the gap between the builder, the realtor and the homebuyer.
John became a Real Estate Broker in 1997 and founded Resource One Realty with the mission to understand all sides of the home construction transaction and to break down the fear that is sometimes associated between parties when building or purchasing a new home. In 2004, John took control of Anco Builders and continued to perfect his process for helping buyers feel confident. In 2005, he launched his New Home Experience: A unique, 7-step process that helps buyers find confidence, clarity and joy in making the important decision to build a new home.
Together with his father Andrew, mother Ann, and the entire Colaruotolo family, John helped build and develop another family business – Casa Larga Vineyards – into a premier Finger Lakes winery. Casa Larga Vineyards has received multiple Gold Medals including the 2005 New York State Governor's Cup, Best Wine and the 2008 IEWSC, Best Dessert Wine in the World, London England. John is committed to giving back to the community by contributing to many charitable organizations such as the Italian Heritage Foundation Scholarship, the National Association of Missing and Exploited Children, the Golisano Children's Hospital, the Ronald McDonald House, and the HUGS Foundation (surgical care to children challenged with congenital deformities).
John's designations:
Accredited Buyer Representative (ABR)
Association of Home Builders
Certified Aging-in-Place Specialist (CAPS)
Certified Green Professional (CGP)
Certified New Home Sales Professional (CSP)
Greater Rochester Association of Realtors
NAHB Builder 20 Club Member
NAR GREEN Designee
National Association of Realtors
Real Estate Buyer's Agent Council
Joleen Maltman
Associate Real Estate Broker ABR, GREEN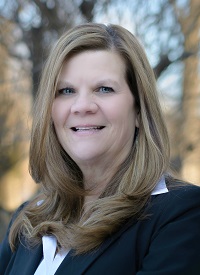 Joleen Maltman is the quintessential professional Realtor in many ways. After a highly successful career in corporate America where she served as the right hand to one of Rochester's top Chief Executives, Joleen brought her eye for perfection and her passion for people to the real estate industry where she rose to the top in both property management and new home construction.
As the exclusive representative for one of the most elite homebuilders in Western New York (Anco Builders), Joleen developed a unique process designed to streamline the complexity of imagining, designing and building a new custom home. The process aims to remove the frustrations of building a custom luxury home.
Joleen is also extremely familiar with the Finger Lakes region, having lived in the Canandaigua area for many years where her family owned and operated a successful construction business for over 40 years. Joleen's interests include world-class wines, culinary arts and the Rochester community. She balances her busy career and commitment to her clients with her love for her family.
With a passion for constant learning and growth, Joleen is currently a participant in The Strategic Coach Team Masters Program™. She also holds memberships and accreditations with the following organizations:
Accredited Buyer Representative
Greater Rochester Association of Realtors
NAR GREEN Designee
National Association of Realtors
Real Estate Buyer's Agent Council