Preserve Your Memories Before You Move
Coaching our customers through the selling process involves more than putting up the listing, scheduling open houses and marketing. We build relationships with our customers. We are here to help them through home transitions. Here are a few ideas to consider to help preserve your memories before you move out of your treasured home.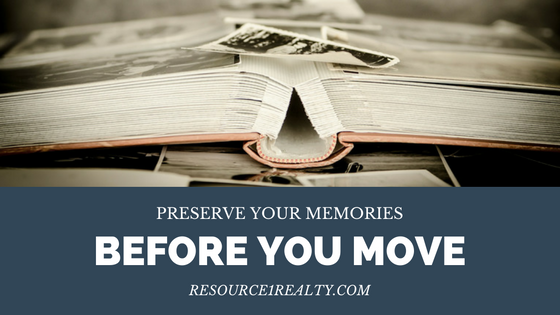 Create a photo album. Include your favorite memories from your time in the house.
Make a video. This is a great way to make a movie of your life in your home. Walk around the home and narrate into the camera all the positive thoughts that you remember while you shoot the video. i.e. "this is Harper's room. I remember the first day we brought her home to her new room…."
Get Crafty! Make an ornament or other keepsake with your house key, photo and/or neighborhood map. There are tons of great ideas on Pinterest: "Search: First Home Keepsake"
Reminisce. Sometimes it's as simple as inviting friends over, opening a bottle of wine or your favorite beverage to reminisce and create one last fantastic memory in the home.
Moving from your existing home and into your future home does not involve rejecting the past. Get excited about what comes next! What else can you do to celebrate your home and your new future?