Buy a Home or Build? The Best Path to Your Next Home
You're ready to move, but now what? Maybe your family is outgrowing your current residence, or maybe you are preparing to downsize your living space. Many people turn automatically to looking at existing homes, but building a house is also a good option.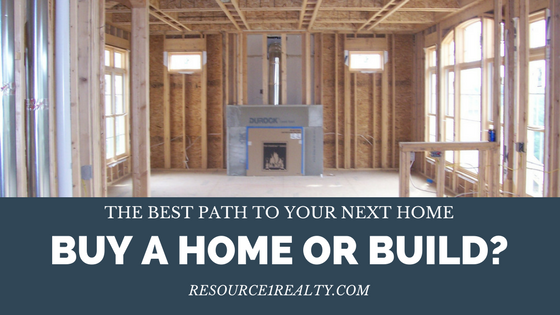 Why Buy a Home
Of course, if you buy an existing home for your family to live in, you'll have a much shorter timeline for moving in. Building takes time because you have to design the home and then it needs to be constructed. It also typically represents a much higher investment than homes that are already built and on the market.
Why Build a Home
However, building a home will give you a space that is customized to suit your family's lifestyle. There is also no chance of needing to make little changes here-and-there in the home. Forget renovations, this home was literally made for you! Presently in Rochester, NY, the inventory of existing homes to buy is very low. People searching for the perfect home may find that building is their best option.
Buy or Build?
Whether you decide that buying an existing home or building a new home is best for you and your family, we'd like to help. As accredited Buyer's Agents, we can help you find your new home and sell your current home. In addition to real estate services, we also provide land acquisition services and through our partner company, Anco Builders, new home construction services. We have properties available in several locations to get your search started:
LaTour Manor
These three parcels on LaTour Manor in Beaumont Estates in Perinton are on a cul-de-sac street. This is one of Rochester's most prestigious communities and is served by the Fairport Central School District. Ask us about building a custom home for your family here: 585-299-2433.
[idx-platinum-widget id="14008-47376″ ]
Blossom Ridge Condominiums
We also have the newly available Blossom Ridge Condominiums in Ontario, NY. These ranch townhomes are ready to be built, and a model is available for viewing in early March 2018. Ask us about buying a townhome in this community: 585-299-2433.
[idx-platinum-widget id="14008-47377″ ]
If you're looking to buy an existing home, start your search here:
[idx-omnibar styles="1″ extra="1″ min_price="1″ ]