Once you know you're ready to start looking for a new house, it's a good idea to write down what you want in the house before you do anything else. Before you download any apps or search any websites, make sure you know what you're looking for. We recommend taking a look at how your family lives and outlining your must-haves and deal-breakers to start off on the right foot. That's the beginning of your dream home checklist.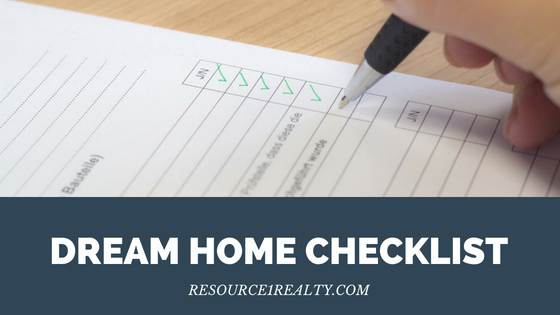 Your Home Lifestyle
What is and isn't working in your current living environment? Do you want to move to have more space, or possibly less? Do you need more storage or want to clean out and be more minimal? Are you looking for more rooms for a growing family, fewer rooms now that the nest is empty, or more entertaining space? Looking for a new home is very often related to something with your lifestyle and what your family needs in a home.
Start by writing down your top motivations for moving into a new house.
Must-Haves and Deal-Breakers
Next on your list, add in your non-negotiables. If one bathroom isn't enough for your family, 2+ baths (or whatever your preference is) would be a must-have. If you love to cook, a small kitchen could be a deal-breaker. Here is a list of common items that appear on our clients' lists – that you might find handy in preparing your own list of must-haves and deal-breakers:
Number of Bedrooms
Number of Bathrooms
Location of master bedroom
Detached or Townhome (What's the difference?)
Number of stories
Yard size
School Districts
# Car Garage (1, 2, etc.)
Attached or Detached garage
Heating type
Air conditioning
Pool or other amenities
Age of home
Formal dining room
Finished basement
Amount of fixing up anticipated
Search now: 
[idx-omnibar styles="1″ extra="1″ min_price="1″ ]