The Boutique Real Estate Movement
What is the Boutique Real Estate Movement?
There is a resurgence now in 'boutique' everything – local specialty shops and businesses run by local people. It's a breakaway from the malls and the big box stores. It's a return to communities and connecting with our neighbors. It is also a response to the digital age – when information is free and readily available, expertise becomes important.
In the real estate market, the boutique movement is as simple as that: local people serving local people. We have expertise in real estate: we know the area, and we have the knowledge – and a unique process – to get you into a home where you'll live comfortably.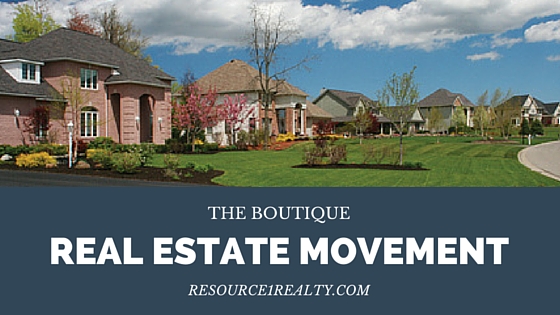 Is a boutique agency right for me?
The best fit for you is, well, up to you. Here are some pros and cons of the boutique movement to help you decide:
Pros
Personal Service. At a smaller real estate agency, you'll receive personal service from the top Realtors at the firm. They are dedicated to taking care of your home search or sale.
Expertise. People who are able to join the boutique real estate movement have been in the game for a while. They are current with what's going on in the local area, they've seen a lot and they know how to handle almost anything that may come up.
Long-Term Relationships. When your Realtor is your neighbor (figuratively speaking), they have an interest in you. They can also help you down the road when it's time to list and find a new place with the same personal service you loved the first time you did business with them.
Cons
Smaller Teams. Your boutique Realtor handles everything with care and personal attention, including mentorship of any younger professionals at the firm.
No Big Name. The point of a boutique agency is not to grow for the sake of growing. They are instead concentrating on the one-on-one, personalized approach to real estate.
Resource One Realty is a boutique agency: our goal is to find you a home where you will be happy and comfortable. We do that through our unique process of guiding you through buying and/or selling a home with the information you need to be confident in the decisions you are making.