Choosing the Right Realtor®
When it comes time to buy a house, you're not only in the market for your dream home, you're also in the market for the right Realtor®.
Although some titles are used interchangeably, there are important differences between the roles. A Realtor® and a real estate agent are both licensed to sell real estate; however, a Realtor® is a member of the National Association of Realtors®, which means they must uphold the specific standards and code of ethics of the association.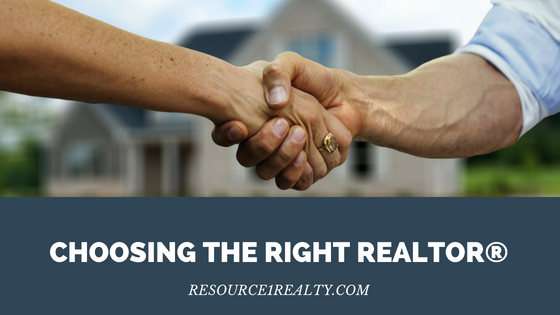 How do you choose a Realtor®? There are three important traits to look for.
Credentials
Check an agent's credentials before working with them. Look for the letters ABR – which stand for Accredited Buyer Representative. This means they have completed specialized training in best practices for representing buyers and will focus on helping you through every stage of the home-buying process.
Experience
Experience is very important when it comes to real estate. The less experience you have in buying and selling homes, the more you should look for an experienced Realtor® to guide and advise you. Experienced Realtors® will have strong negotiation skills and can offer solutions based on previous results. Don't be afraid to ask how long they have been in real estate.
Personality
This is an exclusive relationship, so talk to a few people to find a Realtor® that you feel comfortable working with. Always meet a Realtor® in person before hiring them to insure your compatibility – you will want someone who responds quickly, answers your questions, and calms your nerves.
Once you've chosen your Realtor®, what can you expect when working with them?  
Talk through your expectations. Share how often you want updates, the best way to communicate, and how quickly you hope to close on a house. Explain how hands-on you want them to be – are you a newbie that wants guidance throughout the entire process, or an expert looking for someone to simply handle the paperwork?
Your Realtor® will bring knowledge of the local market, so you can feel comfortable even if you're looking in a neighborhood or city you are unfamiliar with. They will arrange showings at the homes you choose and be able to tell you more about the region. When it comes time, they will guide you through the process of making an offer and can provide a recommendation.
Above all, once you've chosen the right Realtor®, you can expect that they will do everything they can to help you find your new, unique home.